On the first day of spring, I thought it would be nice to take a glance at the history of Yankee spring training and batting practice uniforms. You'll see I've now updated the database with a section on spring/BP uniforms broken into two drawings – one covering c.1980-1999, and the other covering 2000-2014.
Prior to the late 70's/early 80's the Yankees simply wore road uniforms for workouts and the previous year's uniforms for spring training. Around 1980, the Yankees began wearing a double-knit navy top with a white tackle-twill "NY" logo for workouts and spring training. My research has pointed to these early jerseys as being manufactured by Sand Knit.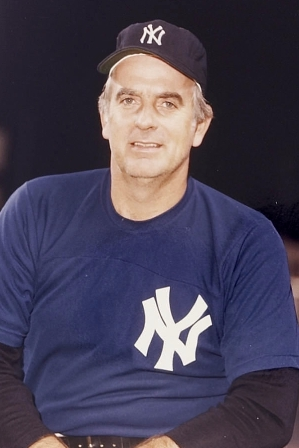 In 1983, Roman Sport produced a V-neck mesh pullover which was used for only one year. You'll notice the "NY" logo is much bolder and distinctive than the logo on regular game jerseys.
From 1984 until the end of the 80's, Wilson manufactured navy tops very similar to the original Sand Knit's. These included tops with set-in sleeves using the bold logo introduced by Roman Sport and from roughly 1987 on, tops with raglan sleeves and a logo matching the kind on game jerseys.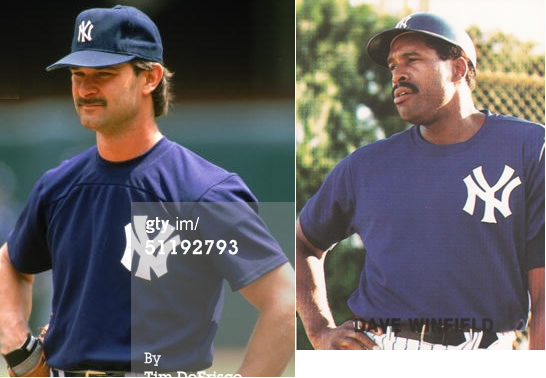 In the early 1990's mesh tops were back, once again manufactured by Wilson with raglan sleeves.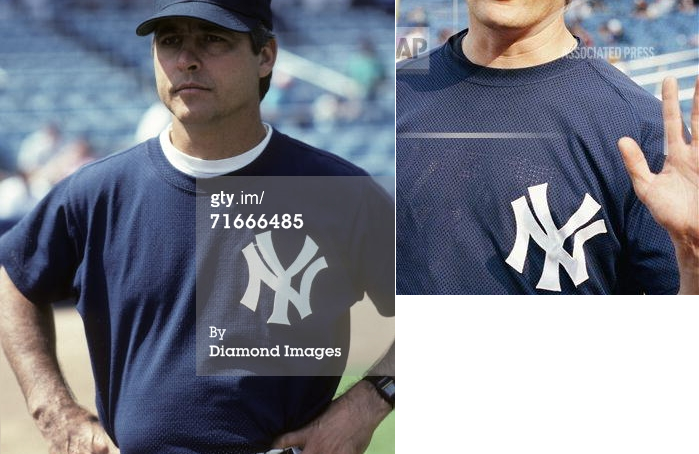 Russell Athletic took over and introduced pullovers with a two-button Henley design which also added white stripes at the sleeves. This basic design, including a regular full button-down version was later used by Majestic Athletic and lasted through the spring of 2002.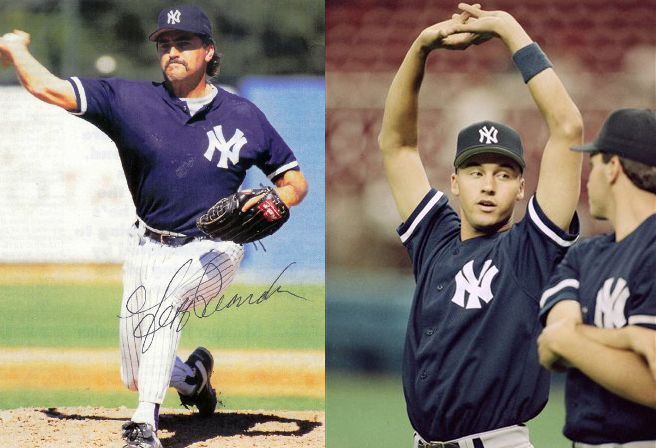 In the spring training games of 2002, the Yankees wore a button-down mesh jersey which was essentially identical to previous year's but with the white sleeve stripes removed.
From 2003-2006 Majestic ditched mesh for their first iteration of a Cool-Base material. These jerseys were unique for having mesh-like underarm vents.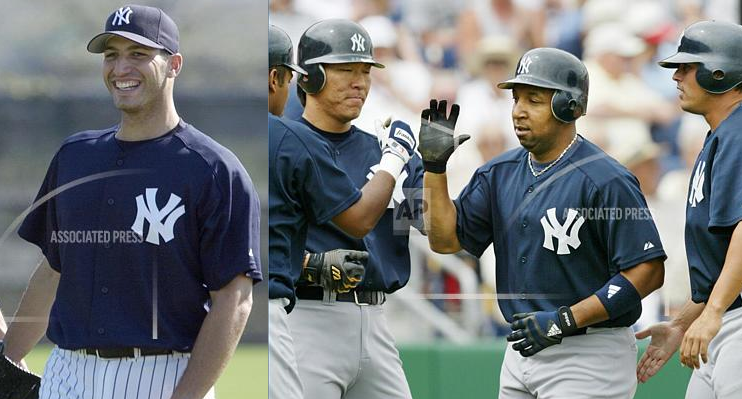 Starting in 2007, Majestic introduced two-buttoned pullover jerseys with colored side panels: white for home, gray for road. The road jerseys used by the Yankees in the springs of 2007 and 2008 were virtually identical to the home version, but the side panels were gray and the "NY" was silver with a white outline.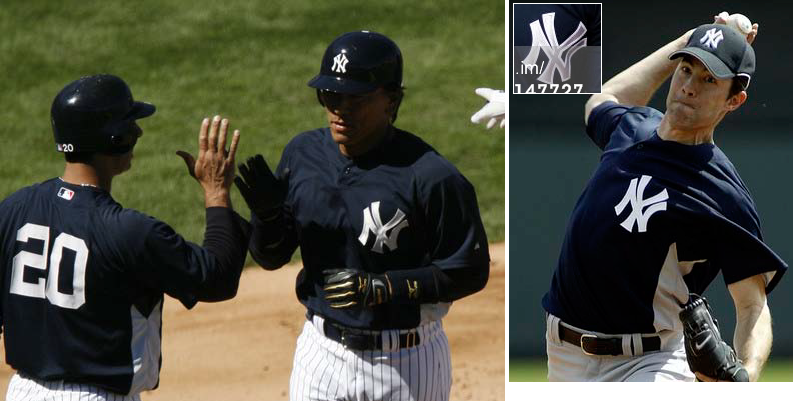 This changed in 2009, when the road jersey featured "NEW YORK" on the front in silver with the white outline.
With the exception of the reintroduction of full buttoned-down jerseys in 2011, and changes in side panels, Yankees spring/BP jerseys have remained fairly consistent in recent years.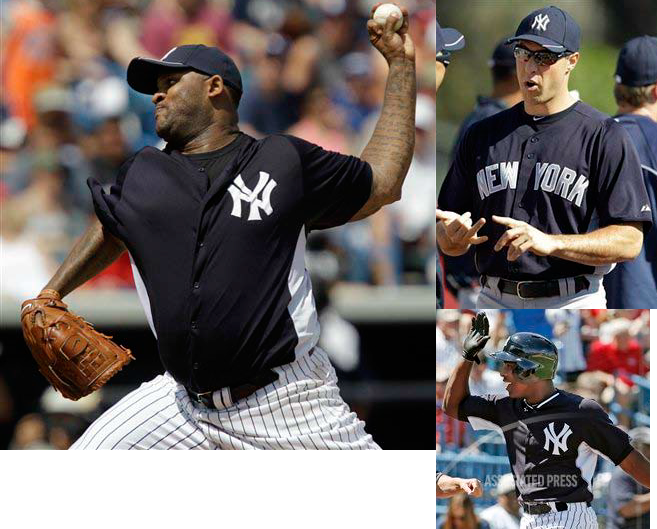 So, there you have it – an abbreviated history of Yankee spring and batting practice jerseys. The early years of these jerseys were somewhat difficult to document without many pictures or authentic-used examples, so if anyone feels they can offer more information and insight on these jerseys please feel free to contact me so I can alter the information here accordingly.